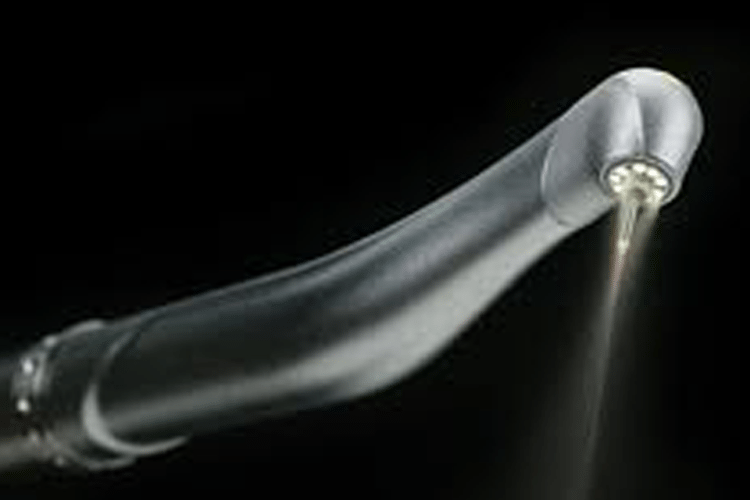 Advances in dentistry have led to a more comfortable, less painful treatment. Madison cosmetic dentists Jay C. Hazen and Dr. Chris Tamsen usethe Waterlase™ laser to improve your dental experience. The Waterlase™ offers many benefits over traditional dental drills. Read on to learn about these benefits, as well as the uses of laser dentistry with the Waterlase™ laser.
What Is the Waterlase™ Laser?
The Waterlase™ laser is a cutting-edge dental tool that works by using water and air to target treatment areas. Traditional dental drills vibrate, creating pain and pressure that can even damage healthy teeth by creating cracks. The Waterlase™ laser is gentle and allows for precision treatment for both comfortable and quick dental treatment.
What Treatments Use Laser Dentistry with the Waterlase™ Laser?
Laser dentistry can be used in the same hard tissue applications as traditional drills, such as the removal of tartar and tooth decay. The Waterlase™ can also be used on the soft tissues of the gums during gum contouring or periodontal disease treatments. Laser dentistry treatments using the Waterlase™ laser are varied and include both cosmetic and general dentistry procedures. Here are some of the most popular treatments using the Waterlase™ laser:
Cavity preparation: Waterlase™ lasers can be used to painlessly prepare the tooth for cavity treatment. Waterlase™ lasers enable our dentists to specifically target the damaged areas of the tooth while leaving the healthy areas intact.
Removing dental caries: The Waterlase™ laser can be used to remove tooth decay, called caries, from the teeth.
Dental cleaning: The Waterlase™ laser treatment is a great option for deep cleaning of the teeth and removing built up calculus beneath the gum line.
Soft tissue treatments: Waterlase™ lasers eliminate the need for painful scalpels in soft tissue treatment, reducing pain and infection. Treatments like crown lengthening, flap procedure treatment, gum contouring, and the gingivectomy procedure can be completed with laser dentistry.
The Benefits of Laser Dentistry Using Waterlase™
Laser dentistry has countless benefits over traditional metal drills and scalpels. Laser dentistry allows for quick, effective dental treatment with less pain and discomfort. Because Waterlase™ lasers don't vibrate the teeth like metal drills, many patients don't need anesthesia! Here are just a few of the many benefits you can expect with laser dentistry:
Pain-free: Waterlase™ lasers are gentle – they do not vibrate the teeth or generate painful pressure like traditional drills.
Quick recovery: Patients experience faster recovery times after treatment with laser dentistry tools rather than metal drills or scalpels.
Effective: The Waterlase™ is effective at removing decay and treating other hard tissue conditions; it is also gentle enough to treat soft tissue conditions like gum disease.
More hygienic: Laser dentistry sterilizes the teeth and gums as treatment is performed, something that metal drills and scalpels are unable to do.
Safe: Laser dentistry is safe.
Precise treatment: Laser dentistry systems like Waterlase™ allow for precise treatment so you're ensured only the intended areas will be treated.
Schedule Your Next Dental Visit with Dentistry for Madison
With the Waterlase™, your next dental visit doesn't have to be painful. You can have quick, effective dental treatment in comfort. For our patients in Madison, tooth-colored fillings are a popular treatment option. We welcome you to schedule your next dental visit with us!