THE ROOT OF THE PROBLEM
When your comfort has been compromised by a damaged tooth nerve, the endodontics experts at Dentistry for Madison LLC can help. Despite the stigma attached to root canal therapy, Dr. Jay Hazen can repair your tooth while making your comfort a priority. Our goal is to address your tooth decay before it causes permanent damage, but if the damage has already occurred, we have the tools and experience to reverse it. If you think you may need a root canal in Madison, Wisconsin, contact us at 608-251-8790 to schedule a consultation.
DO YOU NEED A ROOT CANAL?
When the nerves in your teeth are affected by decay, infection or inflammation, root canal therapy can help you save the natural structure of your teeth. If you are experiencing higher-than-normal sensitivity to hot or cold drinks, or pain while chewing or biting food, you may have nerve damage. To catch tooth decay at an early stage, things to look for include:

Cracks or chips in your teeth

Swelling or irritation of the gums around the tooth

Weak or discolored teeth

Deep cavities

Excessive pain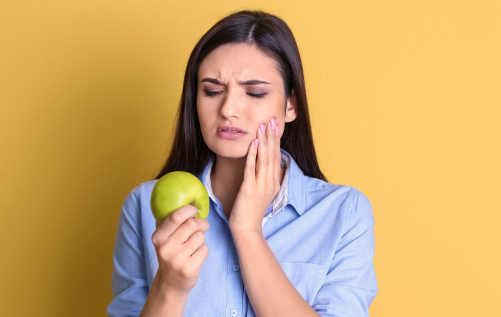 A comprehensive examination by our dentist is the only way to determine whether you are in need of a root canal. If you are experiencing tooth pain, please do not hesitate to contact us as soon as you can.
UNDERSTANDING THE ROOT CANAL PROCEDURE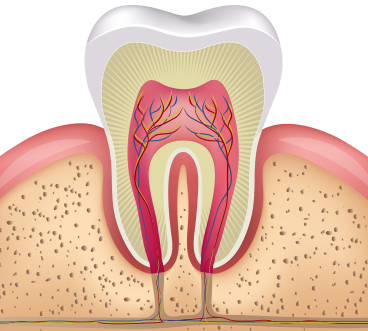 The center of your tooth is filled with material called pulp, which can become infected when your teeth experience trauma or deep decay, are chipped or cracked, or have undergone repeated dental procedures. Root canal therapy is the process through which our dentist will remove the affected pulp. Once we have administered anesthesia to make you comfortable, the damaged tissue will be gently removed. The hole left by the removed pulp will be carefully cleaned and sealed with a protective filling. In some cases, a crown may be created to fit over the repaired tooth, but this depends on your personalized care plan.
Basic pain medications can be prescribed for post-surgical discomfort, but this should only be needed for a few days. As with any medical procedure, there are some risks affiliated with root canal therapy. The details of your treatment, the ways in which root canal therapy can benefit you, any risks you may experience and instructions on appropriate at-home care will all be thoroughly discussed during your consultation with our dentist. If you have any questions or concerns about endodontics, this appointment is the time to address them.
LEARN MORE ABOUT ENDODONTICS
If you are experiencing tooth pain and think you may be in need of a root canal, our dentist and team have the expertise to help you regain your comfort. No one deserves to suffer chronic pain, especially when the option to quickly and efficiently relieve it is only a phone call away. If you are in the greater Madison area and would like to hear more about our endodontics program, please contact our office to schedule your consultation for endodontics in Madison, Wisconsin, and other dental problems.