Contact Our Dentist in Madison, Wisconsin
Dr. Jay Hazen looks forward to meeting each of our patients. Our practice is located in the Bassett neighborhood, near downtown. Patients can reach our office by walking or biking from the Capitol Square or bus stop, or by taking advantage of the free parking behind our dental office in Madison, Wisconsin. Reach out to Dentistry for Madison LLC if you have any questions for our practice or to arrange your appointment with our dentist.
Private Parking
Coming downtown can be a headache, but parking is something you do not have to worry about when you come and visit us! We have a private parking lot behind our practice just for our wonderful patients, so you can come to your appointment without having to stress about finding a spot or getting a ticket.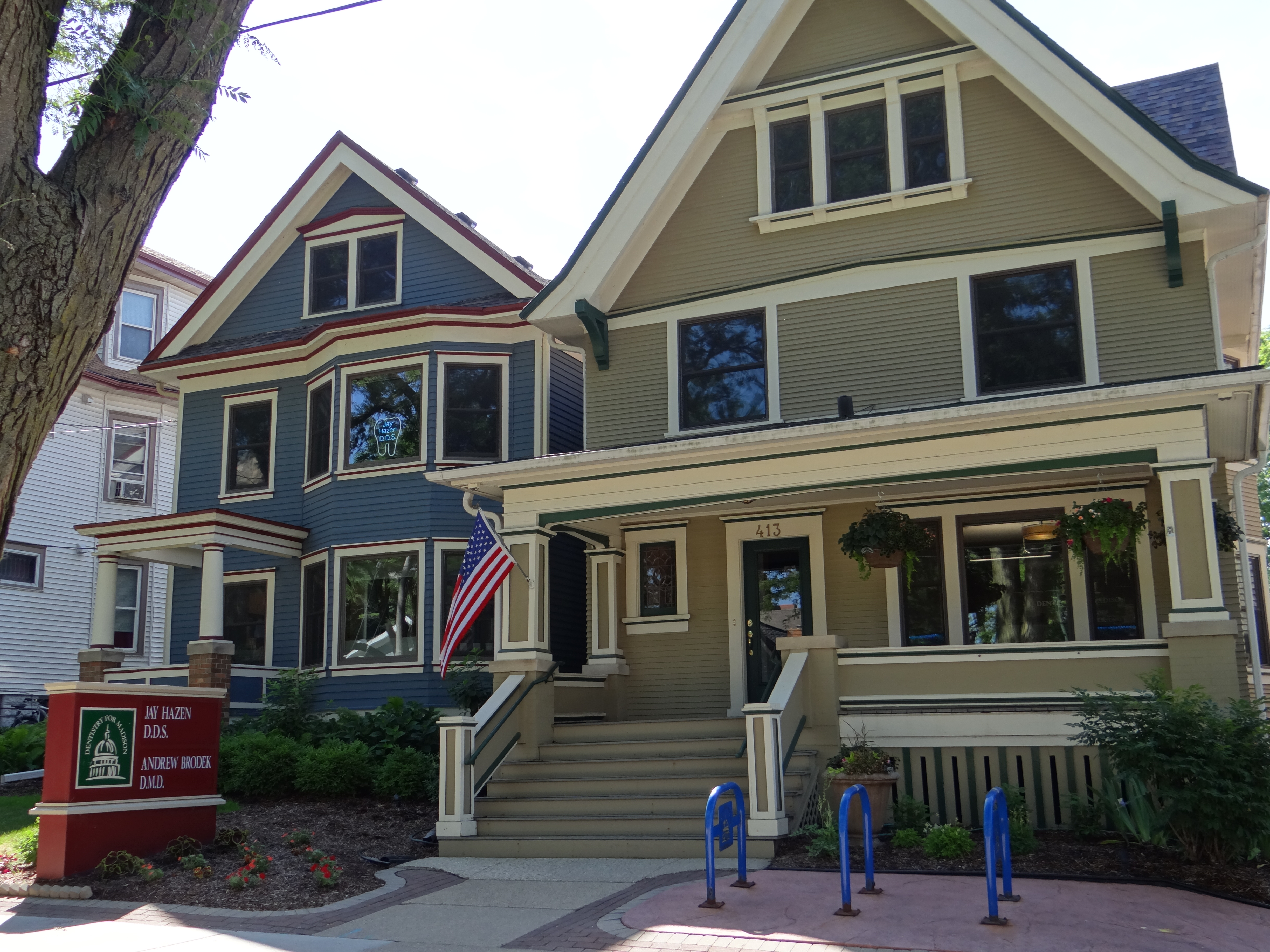 Phone
608-251-8790
Hours
Monday, 7:00 a.m. - 5:00 p.m.
Tuesday, 7:00 a.m. - 5:00 p.m.
Wednesday, 7:00 a.m. - 5:00 p.m.
Thursday, 7:00 a.m. - 5:00 p.m.
Friday, 7:00 a.m. - 1:00 p.m.
Saturday, Closed
Sunday, Closed
Address
Dentistry for Madison LLC
413 W. Washington Ave.
Madison, WI 53703