Commonly used to create many types of dental restorations, CEREC same-day technology allows our dentists, Dr. Jay Hazen and Dr. Andrew Brodek, to create and place most of your restoration in just one office visit. Combining the use of a 3D imaging system and a milling machine that fabricates your porcelain restorations in just minutes, the CEREC machine has revolutionized our cosmetic and reconstructive dentistry techniques at Dentistry for Madison LLC. Discover how CEREC dental technology in Madison, Wisconsin, can help you!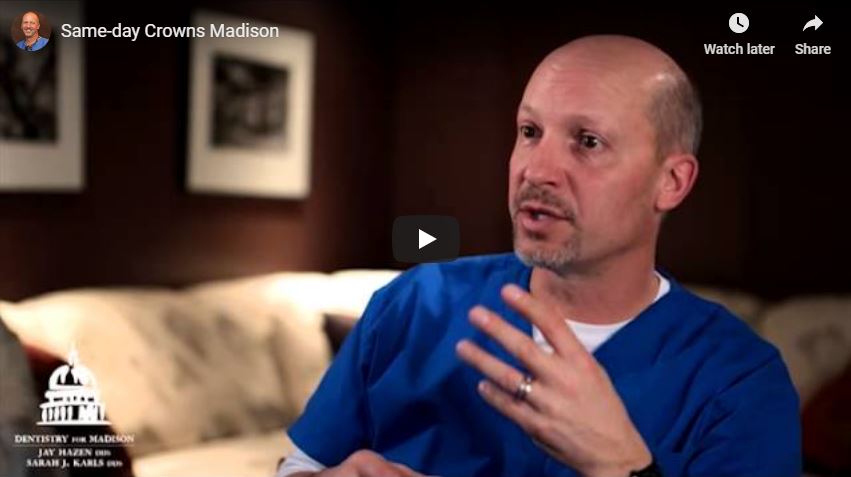 Before this technology was developed, tooth-colored crowns, bridges, inlays and onlays all had to be created in an off-site dental laboratory, which added weeks to the treatment process. Now, with the CEREC CAD-CAM, this cumbersome stage has been eliminated, allowing us to fit you for a restoration and build and place your restoration within one single office visit. When visiting our office, patients can also avoid messy impressions and get a more accurate, better-fitting restoration. CEREC same-day technology can be used to create many different dental restorations, including:
Dental veneers
Dental crowns
Dental inlays and onlays
If you are ready to quickly and efficiently reinvent your smile to be a thing of beauty, contact our cosmetic dentists at 608-251-8790 today. Our office will be happy to go over your options for treatment with the CEREC system.