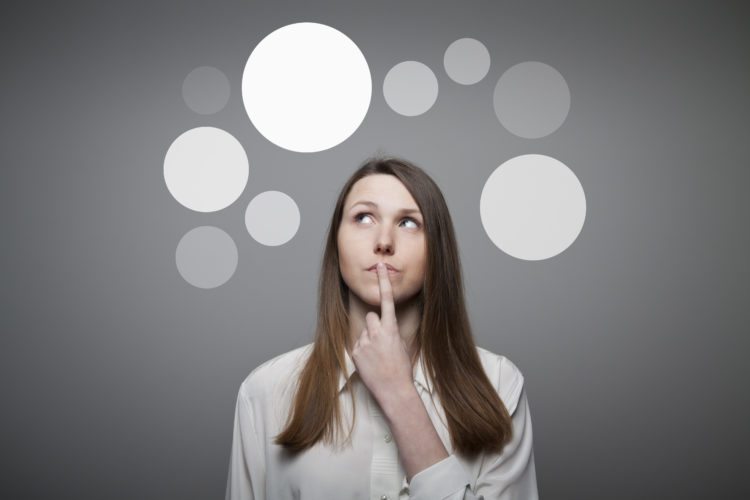 Many dentists and orthodontists alike are trained in administering Invisalign to patients. This begs a crucial question: "Should I get Invisalign from a dentist or orthodontist?" The answer lies not in specialty, but in experience.
If you don't already know, Invisalign is a technology that straightens teeth with a series of clear, retainer-like aligners. Patients often love Invisalign because it's nearly transparent, and much lower maintenance than bulkier traditional braces.
In its earliest days, Invisalign was created for dentists to use. However, when orthodontists saw this new technology on the rise, many wanted to get in on the action.  Suddenly, orthodontists became the preferred Invisalign provider, because they were better trained to modify treatment.
Now, Invisalign has progressed to the point where treatment almost never requires modification. It's become a highly customizable technology that dentists and orthodontists can equally administer as effectively.
However, there's still one distinguishing factor that can help you choose the best Invisalign provider: Experience. Invisalign has a ranking system that helps you find the most qualified Invisalign providers.
Invisalign's Experience Ranking System
A dentist or orthodontist with extensive Invisalign experience may be better suited to treat more complicated cases than less experienced providers.
Invisalign classifies its ranking system based on the amount of cases the provider treats on a yearly or monthly basis. The more cases a doctor treats, the higher their provider ranking. Here's the breakdown:
Preferred
* Treats 10 cases per year
Premier
* Has treated at least 50 total cases
* Treats at least 25 cases every 6 months
Premier Elite
* Has treated at least 300 total cases
* Treats 50 cases every 6 months
Super Elite
* This is a brand new designation that is awarded to the top 1 percent of Invisalign providers. Invisalign plans to release more information on this provider status later this year.
To find out the Invisalign designation that various doctors and orthodontists carry in your area, follow this link.
Is Invisalign Right for You?
If you've been looking for a way to straighten your teeth, you might be wondering if Invisalign could work for you. The good news is that unless a case is overly severe, Invisalign can treat a wide variety of dental issues, including:
Gapped teeth

Crowded teeth

Overbite

Underbite

Crossbite
Treatment time varies by patient and severity, but usually takes between 8 months and a year.
To give you a better idea of if you're a good Invisalign candidate, we recommend taking an Invisalign Assessment Test. However, the only way to know with certainty is to set up an initial consultation with a dentist or orthodontist who supports Invisalign.
At the end of the day, both a dentist and orthodontist can provide quality Invisalign service. Instead of focusing on specialty, look for an experienced provider who you can feel confident will do the job right. 
[gravityform id=1 title=true]