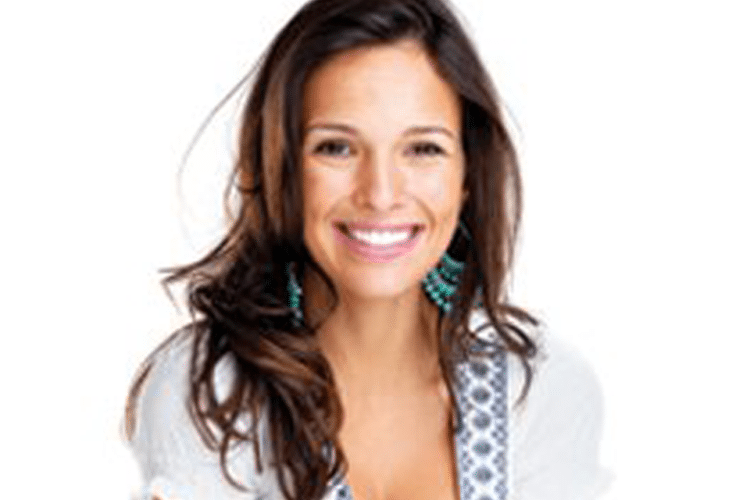 A beautiful smile enhances both your appearance and self-esteem. If you'd like to improve the look and feel of your mouth, the popular smile makeover treatments performed at Dentistry for Madison make it easier than ever. We offer many advanced cosmetic dental procedures, including porcelain veneers, non-metal fillings, teeth whitening, tooth-colored crowns, and restorations created with our state-of-the-art Cerec computer system. When you visit skilled Madison cosmetic dentist Jay C. Hazen at our practice, we'll determine what treatments will best suit your needs, and use your personal aesthetic goals to design your smile.
Before any dental treatments are performed, we meet with patients for a smile makeover consultation. During a consultation, Dr. Hazen will create a personalized treatment plan to ensure optimum results. Some of our most popular smile makeover treatments include:
Porcelain Veneers
If the appearance of your teeth is affected by stains, cracks, misalignment, or gaps, porcelain veneers are an ideal way to transform your smile. Porcelain veneers are a versatile cosmetic dental treatment that improves smiles in just a few visits. Crafted from durable, stain-resistant porcelain, veneers are thin tooth-colored sheaths that are bonded to the front of the tooth for long-lasting results. We have successfully achieved beautiful smile results for our Madison porcelain veneers patients.
Porcelain Crowns and Dental Restorations with Cerec CAD-CAM
Porcelain crowns, inlays, and onlays are all aesthetically pleasing methods of restoring damaged and broken teeth. In the past, a porcelain dental restoration such as a crown required several visits so that the crown could be made. However, with our Cerec CAD-CAM (computer-aided-design, computer-aided-manufacturing) machine, we can custom-craft crowns, inlays, onlays, and veneers in a single visit. Dr. Hozen's porcelain crowns cover a broken or decayed tooth, restoring the tooth's structure and function with greater strength than alternative metal crowns. Our crowns, inlays, and onlays are all made with non-metal materials for superior aesthetic results.
Non-Metal Fillings
At Dentistry for Madison, we feature modern white fillings, a treatment that offers many advantages over the silver (amalgam) fillings of the past. Non-metal fillings are created from non-toxic, tooth-colored materials and require less drilling. Silver fillings can expand or contract when in contact with hot and cold, and cause a tooth to break, but our white fillings strengthen the tooth rather than cause damage. Because no unsightly metal is required, white fillings blend seamlessly for incredibly natural-looking results.
Teeth Whitening
A very popular cosmetic dental procedure, teeth whitening (also called teeth bleaching) is a quick and easy way to brighten and whiten your smile. The consumption of tooth-staining food and beverages, products such as tobacco, and some medications cause tooth enamel to dull and darken over time. Our teeth whitening treatments can erase stains, brightening the color of your teeth.
Learn More about Smile Makeovers at Dentistry for Madison
It's easier than ever to make the smile you've always dreamed about a reality. To schedule your smile makeover consultation with Dr. Hozen, please contact our Madison cosmetic dental center to schedule an appointment at your convenience.