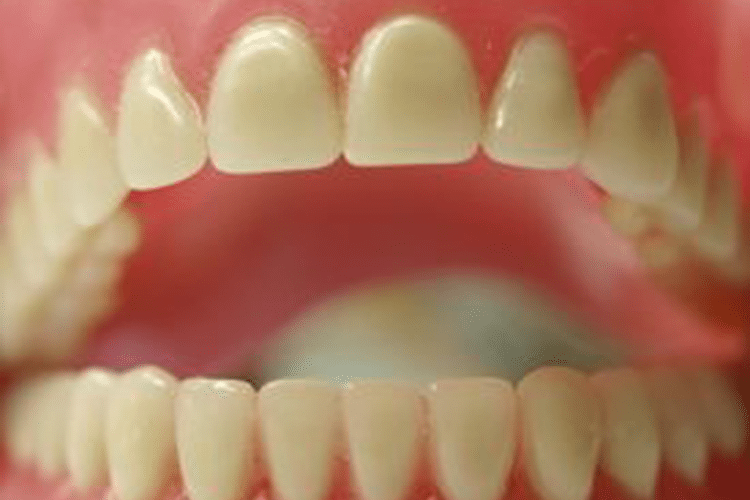 It is very unfortunate when an adult finds themselves experiencing tooth loss. While this is not the ideal situation to be in, the good news is that today there are more options than ever when it comes to replacing lost teeth. Dentures are one of the most likely options for patients who have experienced extensive tooth loss. But even when it comes to dentures, there are options available. Our Madison cosmetic dentists, Jay C. Hazen and Sarah J. Karls, give their patients the option of choosing either implant-supported dentures or removable dentures. Learning more about the two types of dentures will help you make an informed decision regarding tooth replacement.
Removable Dentures
When our Madison patients need dentures, they typically assume they will be receiving removable dentures. These are the traditional dentures that most people are familiar with. As with any other treatment option, removable dentures have their own advantages and disadvantages to consider. Removable dentures are appealing to many patients because they are less expensive than implant-supported dentures. They can also be easily repaired or replaced if they become lost or broken.
However, there are several disadvantages to keep in mind when it comes to removable dentures. Removable dentures do not always fit comfortably or feel secure in your mouth. They may shift around while in use and most patients need to adjust to the feeling of removable dentures. Removable dentures also require the use of denture adhesive and cleaners. Not only can these products be an inconvenience, but they are also a cost that can add up over time. This is something to consider when you are comparing the cost of removable dentures vs. implant-supported dentures. For some patients, removable dentures may be the ideal choice. Dr. Hazen or Dr. Karls can discuss this option with you in further detail.
Implant-supported Dentures
For our patients in Madison, dental implants allow us to offer implant-supported dentures as a treatment for missing teeth. By attaching dentures to dental implants, we can give patients a more secure and comfortable fit. This is probably the biggest advantage of implant-supported dentures. Other benefits include the fact that the dentures are very easy to care for. Because they fit in the mouth just like the natural teeth, they can be treated just like them as well. Implant-supported dentures can be cleaned with regular brushing and flossing. There is also no need to use any adhesives or special cleaning products. When given the option, most patients find that implant-supported dentures are a more comfortable and convenient treatment than removable dentures. The disadvantage to consider is that implant-supported dentures do cost more than removable dentures, as a patient will need to cover the cost of the dentures themselves, as well as the dental implant procedure.
Schedule an Appointment
Whether removable dentures or implant-supported dentures are your choice, Dr. Jay C. Hazen and Dr. Sarah J. Karls can provide you with quality restorations to fill in the spaces left by missing teeth. Schedule an appointment to begin your treatment process.