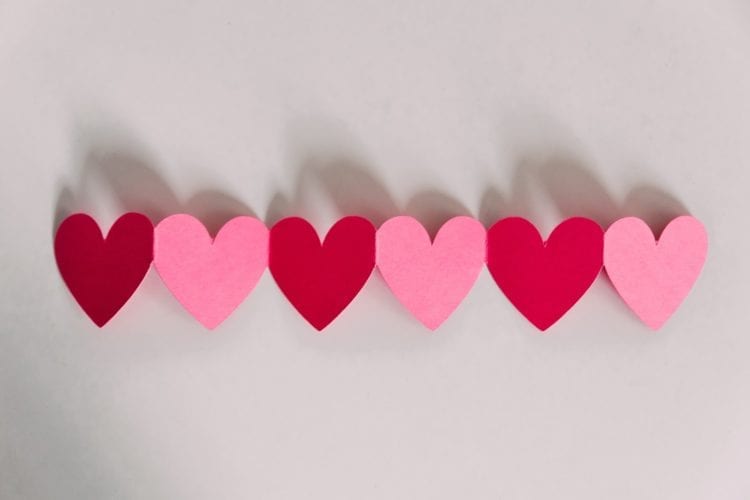 Spread the love with a bright and confident smile!
Unfortunately, not everyone enjoyed Valentine's Day, especially those who have kept themselves out of the dating game because of personal insecurities about their appearance.
We see it all the time at Dentistry for Madison.  People stick to "soft smiling" because of discolored teeth, a chipped tooth, or one that is awkwardly turned out.  With the slightest cosmetic change, they are pageant girl smiling and can't seem to stop!
We want the same for you, too! That's why today, we're talking about how we can help you fall in love with your smile.
A Smile is your Best Accessory
As unfair as it sounds, everyone knows that appearance matters.
You deserve to like what you see in the mirror, so there's nothing wrong with pursuing cosmetic dentistry to make that happen!  Believe it or not, cosmetic dentistry isn't an exercise in vanity. (Though it may be hard for us modest midwesterners to realize.)
Of course, it's meant to make your teeth and gums look better, but when you think about it, improving the way your smile looks is no different than improving any other aspect of your appearance.  
For example, you might start dieting and exercising because you want to lose a few, but you also do it because you know you'll feel better and healthier, too.
Cosmetic dentistry work in the same way!  Repairing and restoring unhealthy teeth and gums will improve your oral health while also boosting your confidence.
Don't think of cosmetic dentistry as some sort of vain, selfish pursuit. It's a path to being healthier, feeling good about how you look and having the confidence to live the life you've always wanted to!
Schedule your Complimentary Cosmetic Consultation Today!
Dr. Jay Hazen and our team here at Dentistry for Madison provide a wide range of advanced dentistry services, but cosmetic smile solutions are our specialty!
That's why people come to Dentistry for Madison from all over the midwest and on occasion, the country to enhance their smile at our practice.
Call today to schedule your complimentary cosmetic consultation.  Dr. Hazen will listen to your concerns and provide you with options to improve your smile!