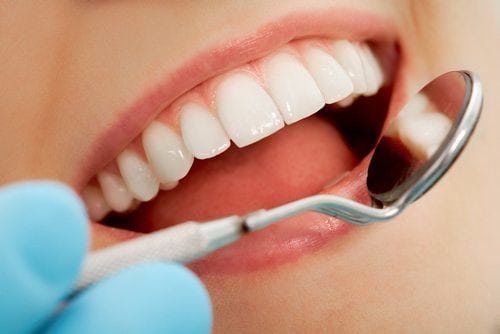 Quick, cost-effective, and simple, dental bonding is a cosmetic treatment that can repair a wide range of minor smile imperfections. At our Madison cosmetic dentistry practice, Dr. Jay C. Hazen brings decades of experience in treating both the health and appearance of our patients' smiles. When you meet with Dr. Hazen for a smile consultation, we can determine if you're a candidate for dental bonding or one of our other high-quality cosmetic treatments, including porcelain veneers and teeth whitening.
What is Dental Bonding?
Dental bonding uses tooth-colored bonding materials to mask cosmetic tooth flaws with attractive results. A dental bonding treatment requires just one visit to enhance the look of your teeth, and is a painless procedure with no drilling required. Dr. Hazen can use dental bonding to easily repair teeth that are slightly chipped, cracked, gapped, misaligned, discolored, or stained.
Ideal Candidates for Dental Bonding
A consultation with Dr. Hazen is the best way to determine if you are a candidate for dental bonding. Dental bonding is an excellent way to give your smile a touch-up, so you may be a candidate for dental bonding if you want a conservative way to fix small smile concerns without invasive dental work.
About the Dental Bonding Procedure
At Dentistry for Madison, we make your aesthetic goals our priority. During a dental bonding treatment, Dr. Hazen cleans and prepares the tooth, then applies a tooth-colored bonding resin. The bonding material is then sculpted into the desired size and shape and hardened with a high-powered light. To complete the treatment, the newly bonded tooth is polished to ensure it blends naturally with your smile.
How to Care for Bonded Teeth
Like your natural teeth, a bonded tooth needs daily brushing and flossing to prevent decay and stains. Patients should also avoid chewing on some hard foods and objects such as hard candy and ice to prevent breakage or damage to the dental bonding material.
Alternative Cosmetic Treatment Options
Dental bonding is just one of the cosmetic treatments offered at Dentistry for Madison. We offer a variety of procedures designed with a beautiful smile in mind, including porcelain veneers and teeth whitening.
Porcelain Veneers – If you'd like to dramatically transform the appearance of your smile, our porcelains veneers can correct the color, shape, and alignment of your teeth. Dr. Hazen has created aesthetically-pleasing smiles for our Madison porcelain veneers patients.Once in place, your porcelain veneers will look just like natural teeth and are stain-resistant, so your smile stays bright with no stains or dullness.
Teeth Whitening – Discoloration and stains are a common concern among patients and have many sources, including tobacco, wine, coffee, and some medications. We can quickly whiten and brighten your smile with our professional-strength teeth whitening treatments.
Learn More about Dental Bonding
For additional information about dental bonding, porcelain veneers, or any of our other treatments, please contact our Madison cosmetic dentistry center today. Dr. Hazen and our caring staff our looking forward to welcoming you.