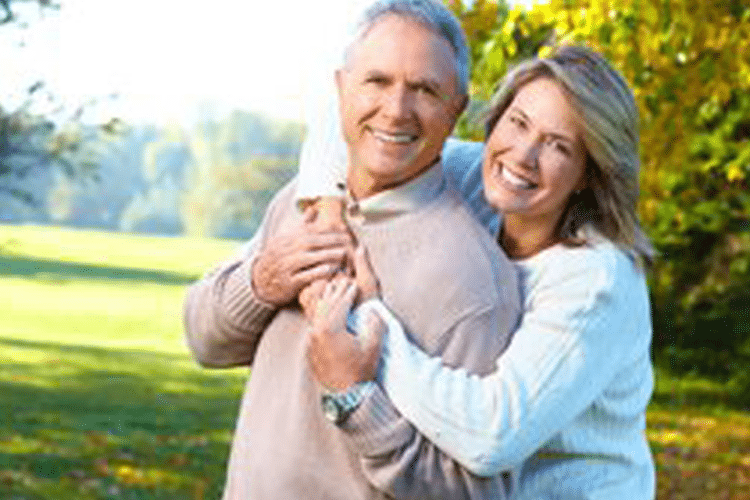 As we age, our bodies become more vulnerable to illness and disease. Unfortunately, the teeth are no different. A lifetime of wear and tear will take its toll on the teeth and will likely result in oral health problems. Even seniors who have taken excellent care of the teeth and maintained professional dental care throughout their lives are likely to be in need of more restorative and cosmetic dental treatments as they advance in age. At Dr. Jay C. Hazen's cosmetic dentistry practice, we offer a full range of dental treatments that restore the health and aesthetics of our patients' teeth. Through these treatments, we provide our Madison patients with the quality dental care that seniors deserve.
At Dr. Hazen's practice, we offer a range of dental treatments to meet the unique needs of each of our patients. While each treatment is determined on an individual basis, the following are examples of treatments that meet the common needs of our senior patients:
Tooth decay: Tooth decay is a common dental problem for patients of all ages. However, as a patient ages, the gums are likely to recede, making the teeth more vulnerable to decay. Depending on the extent of tooth decay, treatment may require a dental filling, inlay, onlay, or dental crown.
Gum disease: As we age, the gums begin to naturally recede from the teeth. This allows bacteria to work its way beneath the gum line and is likely to result in gum disease. As with tooth decay, gum disease develops in stages. Depending on how severe the case of gum disease is, treatment may require a deep cleaning, known as scaling and root planing, medication, or surgical treatment.
Missing teeth: Tooth loss is a common dental problem for seniors. We offer patients a number of restorative treatments to replace missing teeth. While we offer patients traditional treatment with dental bridges and dentures, we recommend that our senior patients consider dental implants. Dental implants offer a secure foundation for artificial teeth to make dental restorations more comfortable and convenient for patients.
Staining and discoloration: As the teeth age, they are likely to become discolored or show surface stains. This is a natural result of years of exposure to food and beverages. The teeth may also begin to appear gray as tooth enamel wears down and the underlying tooth becomes exposed. We offer cosmetic treatments such as teeth whitening and porcelain veneers that can improve the color of the teeth and treat stains.
Chips or cracks: Older teeth can weaken and become more vulnerable to damage. Even small chips and cracks can have a big impact on the appearance of the smile. Some of the cosmetic treatments to restore chipped or cracked teeth include dental bonding and porcelain veneers.
Schedule an Appointment
As the teeth age, they are likely to weaken, making them more vulnerable to oral health problems and making it easier for these problems to progress. If you are looking for quality dental care from a dentist who knows the needs of senior patients, schedule an appointment with Dr. Jay C. Hazen at your earliest convenience.