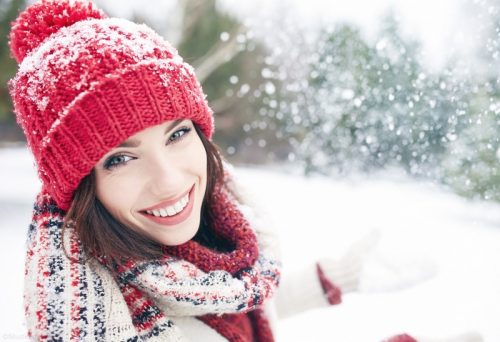 Are you looking for a teeth straightening method that works without resorting to metal wires and brackets (like those used with traditional orthodontics)? If so, Dentistry for Madison LLC is pleased to provide Invisalign® treatment for our patients who are good candidates for this treatment and who want straight teeth without the hassle of traditional braces. Invisalign is a virtually invisible way to effectively straighten teeth and align the bite.
TRAYS AND RETAINERS
The trays are the key to the entire process as they are what your retainers are crafted from. Invisalign impressions are taken in our office by a professional to create the blueprint for the trays. Our dentists, Dr. Jay Hazen and Dr. Christopher Tamsen, then make sure you get the professional service your smile deserves.
Invisalign essentially provides you with clear plastic retainers you replace every so many weeks. They snap into place onto tooth attachments (placed by our dentist) that will hold your aligners in place. Invisalign achieves the same results as traditional orthodontics by correcting crowded or crooked teeth, fixing gaps and spaces between teeth, and making bite corrections, including overbite, open bite, underbite or crossbite.
Our dentists are happy to meet with you for an Invisalign treatment consultation to determine if you are a good candidate for the treatment and are committed to wearing the aligners for the specified amount of time daily. Your personalized care plan will be created during your consultation and once the aligners are crafted, you wear your aligners per the outlined schedule and come in for check-ups to monitor your progress.
Invisalign is ideal for adults and older teens who want a comfortable way to create a straighter, more aligned smile, thanks to the smooth, thin plastic material that won't irritate oral tissues like metal braces. Since you remove them to eat and clean your teeth, you can also continue eating your favorite foods and using the same brushing and flossing methods as usual, without the hassle of trying to maneuver around brackets and wires!
UNDERSTAND THE PRICING
When it comes to pricing for this innovative teeth straightening system, Invisalign ranges, on average without insurance, from 3-6k (depending on how dramatic the fixes are). With Invisalign, you get the materials you need along with a doctor's professional opinion and hands-on approach throughout the entire process. This ensures that you get what you want: a better smile!
We welcome you to reach out to Dr. Jay Hazen and Dr. Christopher Tamsen at Dentistry for Madison for a complimentary cosmetic consultation. Call us at 608-251-8790 or go to dentistryformadison.com to book your appointment for Invisalign® clear aligners in Madison, Wisconsin, today.