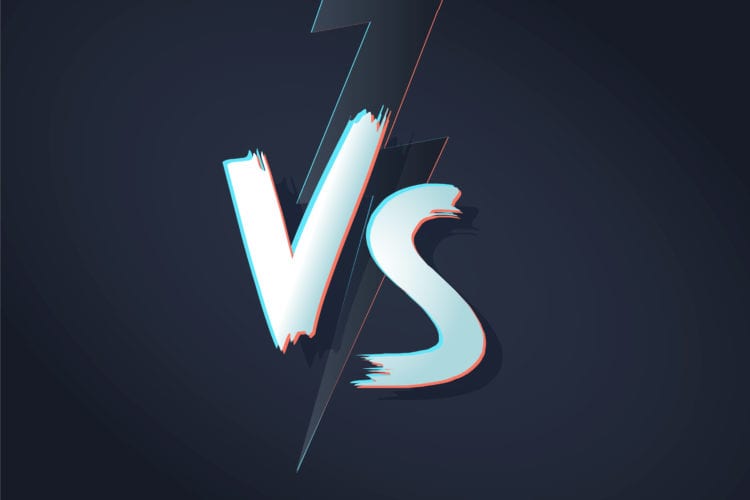 Looking for a better smile? Here's what you should do to figure out what solution is best for you.
Do your research!
You've always dreamed of having a better smile and have decided that now is the time to do something about it. With braces out of the question, you've narrowed it down to Invisalign and Smile Direct Club. Well Congratulations, you are in the right place to learn more about both!
The below comparisons are here to show you the pros and cons of each method. But first, let's note that both Invisalign and Smile Direct Club rely on clear retainers to adjust and re-align your teeth. That's where the similarities really end.
Understand the Pricing
Let's start off with the most common question that surrounds both Invisalign and Smile Direct Club…"how much?" Cost is the main differentiator between the two with Invisalign ranging, on average without insurance, from 3-6k (depending on how dramatic the fixes are) and Smile Direct Club sitting right around 2k.
You're probably wondering why Smile Direct Club is so much cheaper. Smile Direct Club is less expensive than Invisalign in large part due to the complete lack of communication and oversight by a licensed professional. Everything is done online.
Invisalign provides you with a doctor's professional opinion and hands on approach throughout the entire process, to ensure you get what you want: a better smile!
Trays and Retainers
The trays are arguably the most important part of the entire process as they are what your retainers are crafted from. Invisalign impressions are taken in office by a professional, while Smile Direct Club impressions are taken at home by you. Last time I checked, you're not a dentist or orthodontist, so that's a bit risky. The trays are the key to a positive end result, so something so important really should be handled by a pro.
Both Smile Direct Club and Invisalign provide you with clear retainers you replace every so many weeks. Invisalign retainers snap into place onto tooth attachments (placed by your dentist) that hold your aligners in place. These attachments reduce the degree of variability while shifting into your new smile. Smile Direct Club does not include these tooth attachments, allowing your retainers to slide around on your teeth, leading to incorrect shifting.
Outcome
We can all agree that the end result is the most important aspect of the process. So, which method provides you with the best outcome? There are very few scenarios when Smile Direct Club will give you the better outcome over Invisalign, since it's a "set-it-and-forget-it" plan that has no professional oversight. With Invisalign you are able to adjust your smile plan as you go to create the best end result based on recommendations from experienced professionals.
Other Things to Consider
Keep your dental history in mind when considering these two options. Smile Direct Club assumes that you have never had any issues with your smile that would cause problems during the process. Invisalign takes your dental history into account when creating your smile plan.
Lastly, let's compare the customer service offered by Invisalign and Smile Direct Club. Smile Direct Club provides you with an 800 number to call when you need help. For help with Invisalign you contact your personal dentist directly.
The allure of a cheap fix for your smile is tempting, but in the end, you get what you pay for.
Don't take something as important as your smile into your own hands. Contact Dr. Jay Hazen at Dentistry for Madison for a complimentary cosmetic consultation. Call him at 608-719-4433 or go to dentistryformadison.com to book your appointment today.
Stay in the loop by liking and following us on social media: